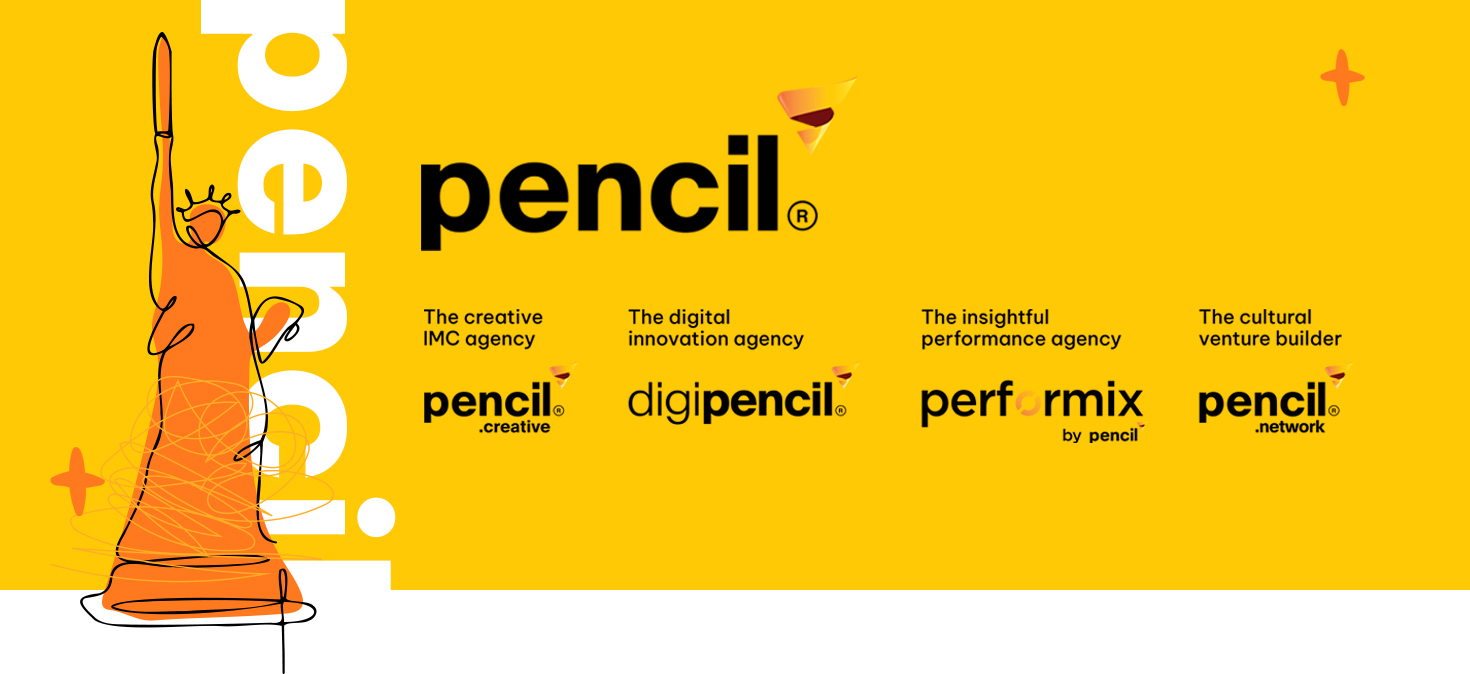 we are Pencil, never run out of ink, never run out of ideas, never run out of passion in cultural marketing and tech
Pencil Group is a cultural marketing agency group of 99+ diverse talents, including strategists, creatives, artists, and technologists. We decode hidden cues within consumer culture to ignite potent bonds between brands and their audiences.

to be a force to shape culture for good

decode hidden cues within consumer culture to ignite potent bonds between brands and their audiences

foster the sustainable progress of both our clients and society

culture is our inspired guide, revealing a simple yet profound belief: culture forms products

our strength stems from a diverse team of talents, including strategists, writers, artists, and technologists

our strategy centers on harnessing subculture's potential in the digital age
we believe that when

culture

come first,

products

follow
The digital revolution expanded culture into an interesting world of subcultures, allowing brands to connect deeper and faster. We believe that when culture comes first, products follow. Every product and service carries the potential to build its own cultural values that are meaningful to its consumer community.
foster the

sustainable progress

of both our

clients

and

society
contribute to client's prosperity, doing good for doing well
improve consumers' wellbeing via brand's storytelling and storydoing
marketing for Vietnam nation brand and Vietnam's heritage brands
protect the environment
diversity

united under

authenticity
Our diverse talents and resources also enable us to work with clients across a wide range of industries and sectors. From finance to FMCG to technology and lifestyle, Pencil has experience working with diverse brands and tailoring its approach to each client's unique needs and goals.
We go beyond a list of deliverables to gather a multidisciplinary range of talents and resources within our team and from our sibling network with a single-minded focus: to help brands build authentic connections with the communities and subcultures they serve. This diversity allows the agency to approach projects from multiple angles and create works that get attention, break through clutter and meet brand objectives.
Pencil's unique process selectively applies a wide range of capabilities according to the particular needs and nature of its clients. Our offering to a client can draw on brand strategy, creative development, experiential marketing, social media management, content creation, performance marketing and more. The agency is also known for its ability to create immersive experiences that allow audiences to connect with brands in a more tangible way.
constantly learning from

culture
We take an holistic approach to marketing, believing that it is not just about the products or services that a brand offers. By understanding and staying up-to-date with human culture, from the underlying beliefs, norms, values, desires, attitudes, etc. to its manifestation in everything we do (eat, dress, work, learn, communicate, entertain, etc.), we are able to quickly identify and tap into ever-changing cultural; subcultural trends. Our cultural understanding helps clients to stay ahead of the curve and connect with their audiences on a deeper level to improve brand performance.


write and draw with innocence like the first time

as stubborn as a pencil's core, if you fail, sharpen it and try again

ask until you find, wield the pen to move forward

empathize and take action for others
explore our hub for insights, knowledge, and reports